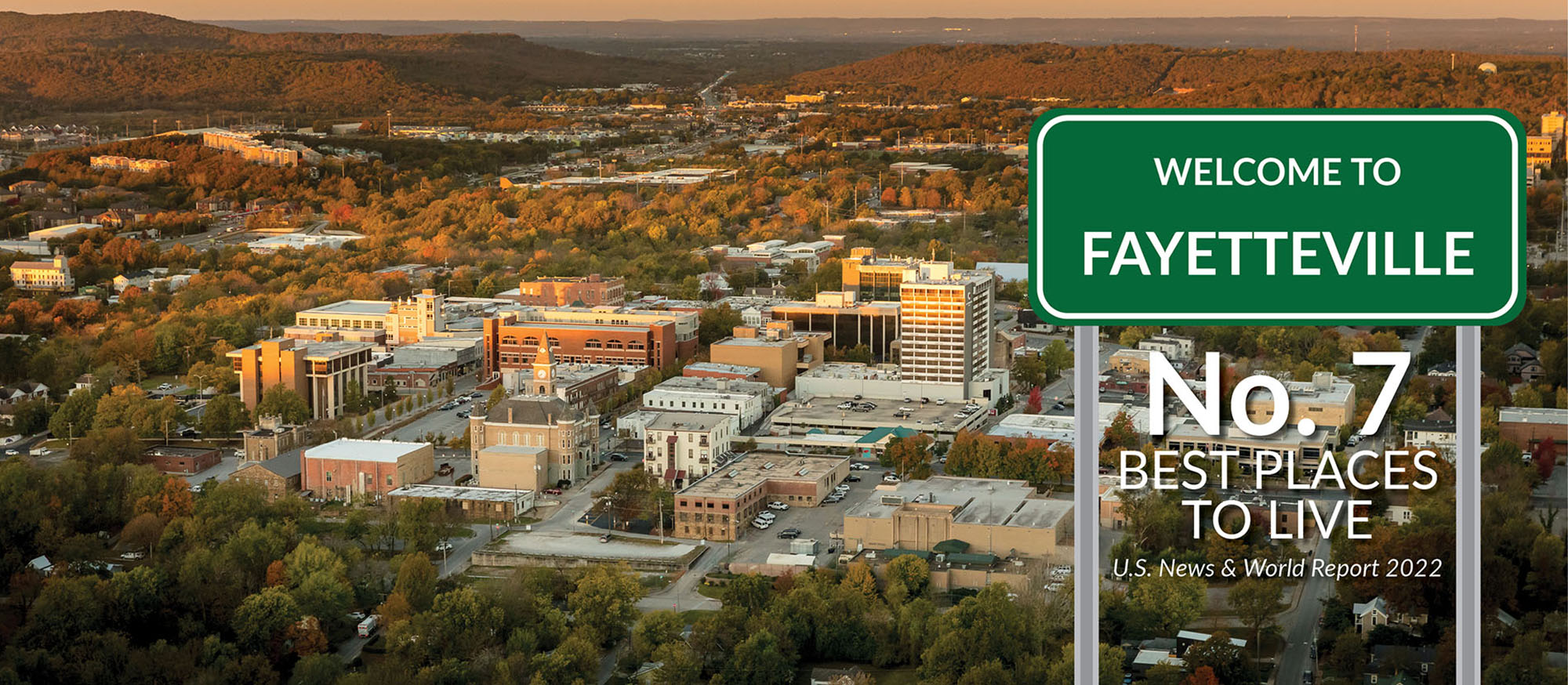 A Great Place to Call Home
A Natural State of Mind
There are multiple reasons why Fayetteville is consistently ranked in the top 10 in U.S. News and World Report's annual list of the nation's Best Places to Live. It's a friendly place where you're always welcome to be yourself and have a good time. It's home to one of the state's most popular entertainment areas. It offers residents and visitors access to breathtaking outdoor amenities and natural wonders. And it's home to a bustling sports scene (hello, Razorbacks!), as well as a hub for arts and culture.

The Heart of Fayetteville
Dickson Street is home to one of the state's most popular entertainment areas, spreading out from the eastern edge of campus. In fact, a portion of the street is located on campus, connecting the university to Fayetteville's downtown historic district and nearby town square. Here you'll find a variety of restaurants, boutiques, galleries and clubs unique to the area as well as one of "America's Favorite Farmer's Markets." The U of A is truly at the heart of Fayetteville and is just steps away from live music, food trucks and regional theatre.
Fayetteville supports a robust artistic culture including several theaters for the performing arts, music venues and galleries on campus and others within a short walk. You'll find murals, sculptures and art installations by local and world-renowned artists all around town. There are also more than 180 officially sanctioned festivals and events that happen in the area, including film and music festivals.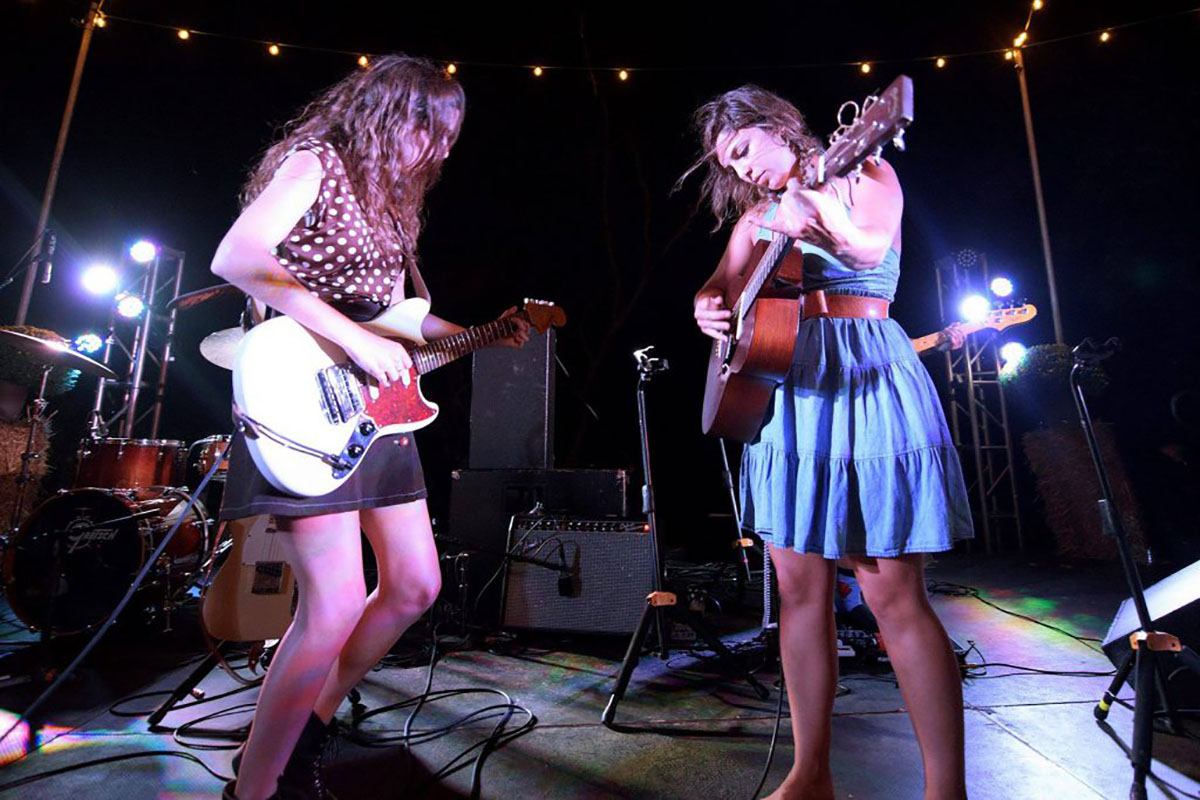 The Windgate Arts District and city's designated arts corridor are being developed on the southern edge of campus. The Crystal Bridges Museum of American Art is just a short drive north to Bentonville. This world-class museum features a permanent collection of art spanning five centuries. Eureka Springs, known as the "Little Switzerland of the Ozarks," is about 45 minutes from campus and makes a great day trip with more than 100 specialty shops and galleries.
A Razorback Runs Through It
This is a place to get out and explore. Fayetteville's many parks and trails are great for biking and hiking or just a scenic walk. And then there's the Northwest Arkansas Razorback Greenway that not only runs through town but through the heart of the region as well. The trail winds from south Fayetteville, along the eastern edge of campus, and then nearly 40 miles to the north, connecting six downtowns and many popular attractions.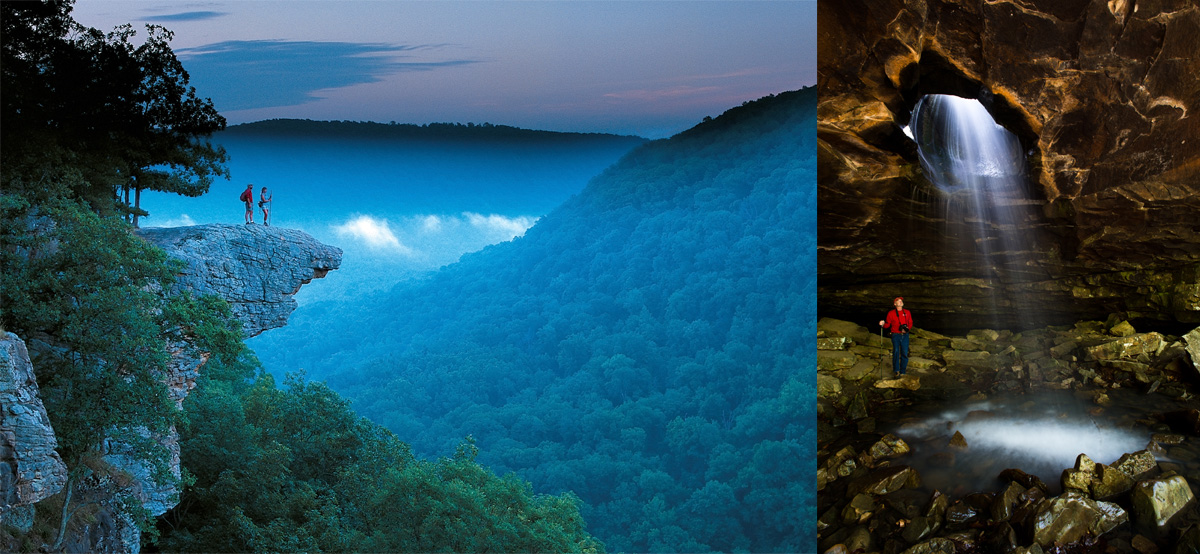 Along the way, residents and visitors can take in the natural wonders of forests, mountains and lakes framed by picturesque rivers and streams. Some of the nation's best outdoor amenities and most spectacular hiking trails are a short drive from campus. Devil's Den State Park is a short distance south of Fayetteville. Beaver Lake is 30 minutes to the northeast. And America's first National River, the Buffalo, is only an hour's drive to the east. It's a paradise for hikers, floaters and all those who enjoy beautiful things.
We can't show you everything there is to love about Fayetteville and the surrounding area. You have to experience it for yourself. Home to the University of Arkansas, it's a place that all Razorbacks love coming home to.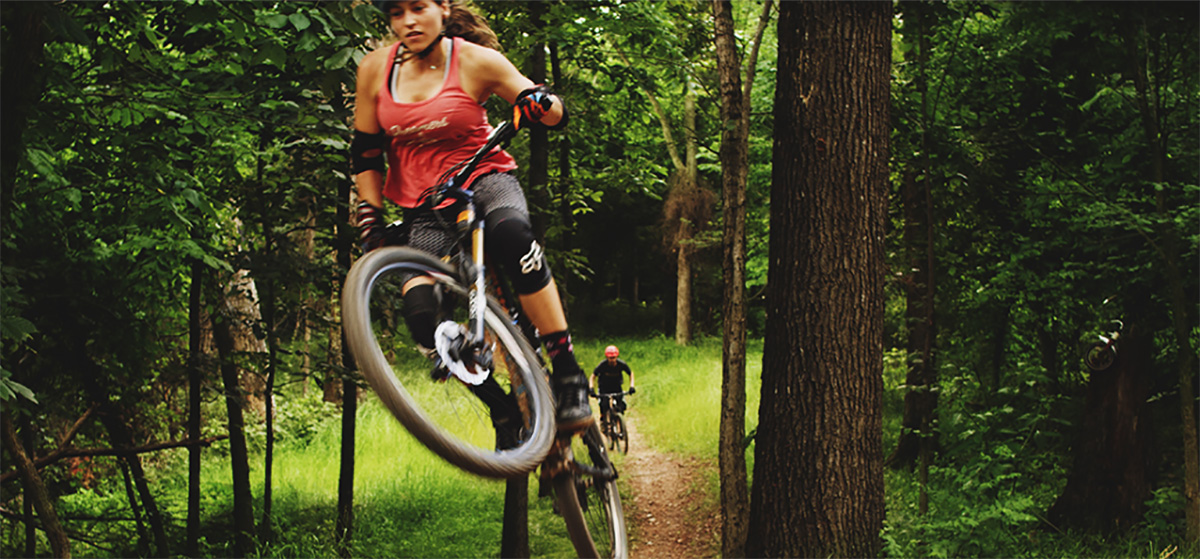 Explore Northwest Arkansas